Dedicated to making you look forward to dental visits
All dentists are not alike, just as patients are not all alike. Naturally, you want a dentist who makes you feel relaxed and comfortable. You want workmanship that will last, and most of all a great-looking smile when your treatment is finished.
Vancity Dental is a dental clinic conveniently located in downtown Vancouver. With two experienced dentists, highly-qualified dental staff and a  well-equipped clinic, the focus of Vancity Dental are on providing a very personal and friendly experience for every patient.
Our talented and caring team is committed to giving you a comfortable, relaxed environment, exceptional dental care, answers to all your dental questions, and a treatment plan that is customized for you. We want you to have a lifetime of big, beautiful, healthy smiles.
Meet the Team
We're proud of our exceptional staff, who all share in the vision of making dental care a comfortable and enjoyable experience for every patient. Take a moment to meet the members of our team.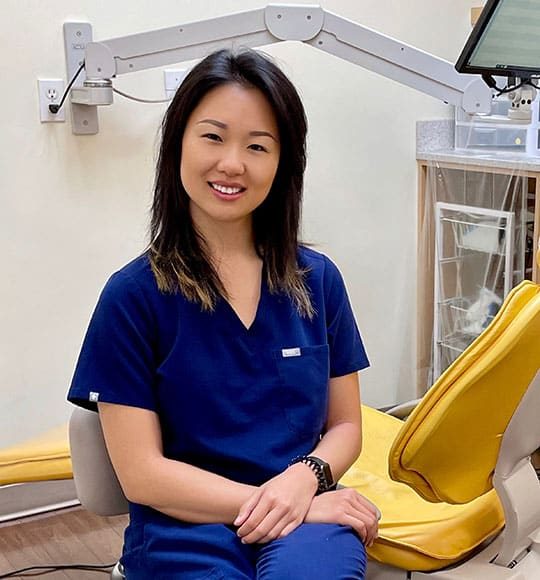 Dr. Frances Wang
General Dentist
Dr.Wang has spent a significant amount of time in Montreal completing her BSc, her Masters of Science in Dental Sciences and finally her DMD at McGill University. She is currently practicing dentistry in both Coquitlam and Vancouver as well as teaching as a sessional instructor at the UBC Dental Clinic.
A team of dental professionals passionate about giving you the smile you've always dreamed of
Dental issues are stressful enough. We remove the tension and make you glad you came to see us. Call 604.687.1137